1. BEFORE
I was tasked with redesigning the old Qwest website to help decrease all home page drop off rates. The original site was dark, text heavy and difficult for users to navigate.
2. AFTER 75% Increase
I created a clean modern look utilizing crisp bright colors and photos representing positive lifestyle images constructing a more engaging website. Reconstructing all navigational elements color and size made the usability more effective and easier to navigate. The new design showed an overall customer interactivity increase of 75% on the day of launch.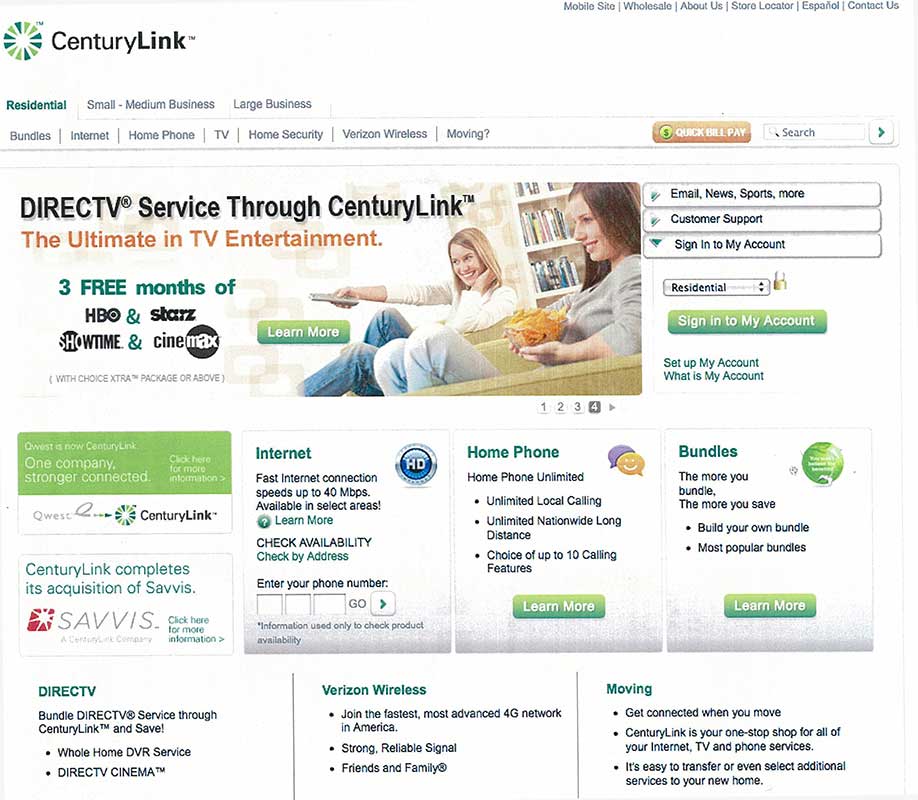 3. AFTER
After CenturyLink purchased Qwest, I redesigned the new CenturyLink website. I did this by incorporating the successful elements used for the Qwest.com website and combined the new branding standards.